---
HELD Movie Poster

Illustration and graphic design for a movie poster.
Movie by Max Kern. Idea by Marijana Verhoef.
---
The hand-printed-lino-Final-Final-floor-cut series
Hand printed by Final Final, my collective in Saarbrücken.
I chose the salamander warming up in the sun to symbolize a post-pandemic normality hopefully coming with summer.
The other prints were done by
Stefan Hübsch
,
Daniela Spinelli
and
Jono Garrett
.
Artificial Intelligence changed chess forever. It became much less creative when players began to memorize the moves calculated by computers.

"AI ruined chess."
Written by: Tom Simonite
Published by: Wired
September 2020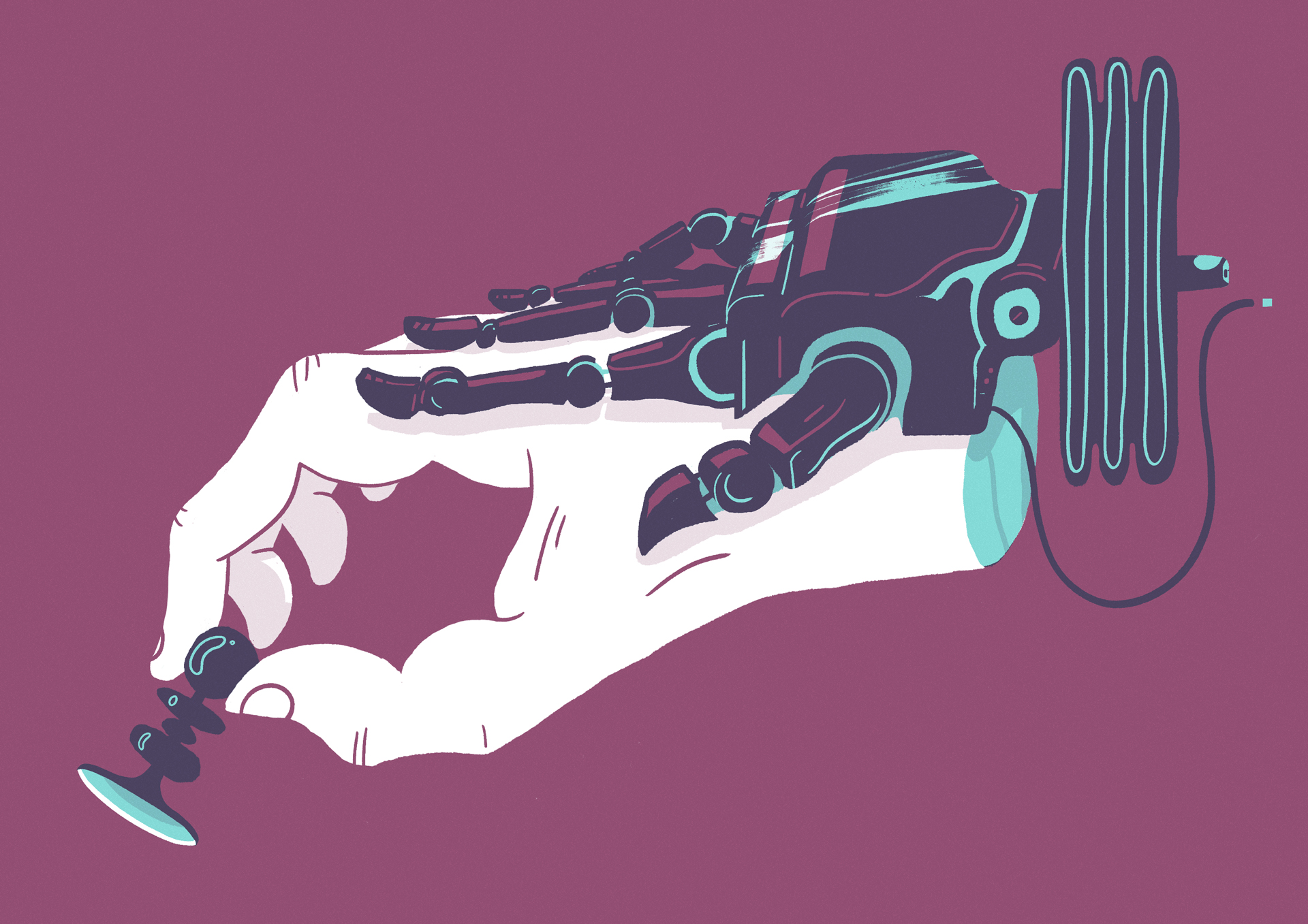 Many peaceful BLM protestors are facing long term problems after arrests: crime records are going to make it difficult for them to find a job an d continue their education.

"How Arrests Alter The Lives Of BLM Protesters"
Written by: Melissa Chan
Published by: Time
August 2020

Scientists accidentally created the Sturddlefish: It is a cross between the Russian sturgeon and the American paddlefish - two unrelated species.
A hybrid of the two was considered impossible.

"This Fish Should Not Exist"
Written by: Christie Wilcox and Quanta M.
Published by: The Atlantic

August 2020
A common symptom of COVID is the loss of one's sense of smell. As I had to observe myself, it is very difficult to assign odors. Everything smells somehow the same.

"Wenn Riechen verduftet"
Karin Pollack, Markus Böhm, Fritz Neumann
Published by: Der Standard
November 2020
About different self-images that one forms in life.

"Ich über mich"
Written by: Anne Otto
Published by: Psychologie Heute
Sept 2020
New research in the field of neuro- psychology shows that your brain has a similar training response to muscles after exercise.

"Cycling makes your body
and brain more fit"
Written by: Philippe Tremblay
Published by: Canadian Cycling Magazine
May 2019

Remote Learning is particularly challenging for children from unstable family environments and low income housholds. Due to a lack of hardware, Internet access or too little supervision, these children fall far behind in their education.

"The Students Left Behind by Remote Learning"
Written by: Alec MacGillis
Published by: The New Yorker
September 2020

The majority of Californians live in areas where there is no drinking water. Therefore, water has to be transported from the north of the country. Climate change is now shaking that system. This is one of the reasons for the many forest fires.

"How California Became Ground Zero
For Climate Disasters"
Written by: Christopher Flavelle
Published by: The New York Times
September 2020
---
RETROSPECT NR.2
This is a personal illustration project for already-published articles that I found interesting.
Note: None of these are real commissions!


---

Augustin OCT 2022

Cover and spot illustrations for the issue Nr. 561 of AUGUSTIN.
The article is about Romanian forest workers who have to work in Austria for low wages, under miserable and dangerous conditions, and who struggle to get out of this situation due to lack of public attention.

---

Missing The Outdoors
I had some fun animating personal work during lockdown.
The sounddesign was done by myself as well.