---
COVID-19

I tested positive for COVID-19. This means that I have to stay indoors for a while,
take it slowly and try to ignore the beautiful spring weather. No need to worry, I am fine!
And I got time to do animations like this one.

---
Microscope Guy

This guy takes a closer look. Acrylic on paper, 2019.

---
Shemomechama


One word we could use in English is the Georgian "shemomechama",
which has the approximate translation of "Oops! I've accidentally eaten it all"

---
Isolation Camp Nr. 18/19
Every year I back out with my crew to work on free projects in the seclusion of the Austrian Alps.
It's a time of self-discovery, full of experimentation, collaborations, nature and a simple lifestyle.
This is some stuff from Camp Nr. 18 and 19.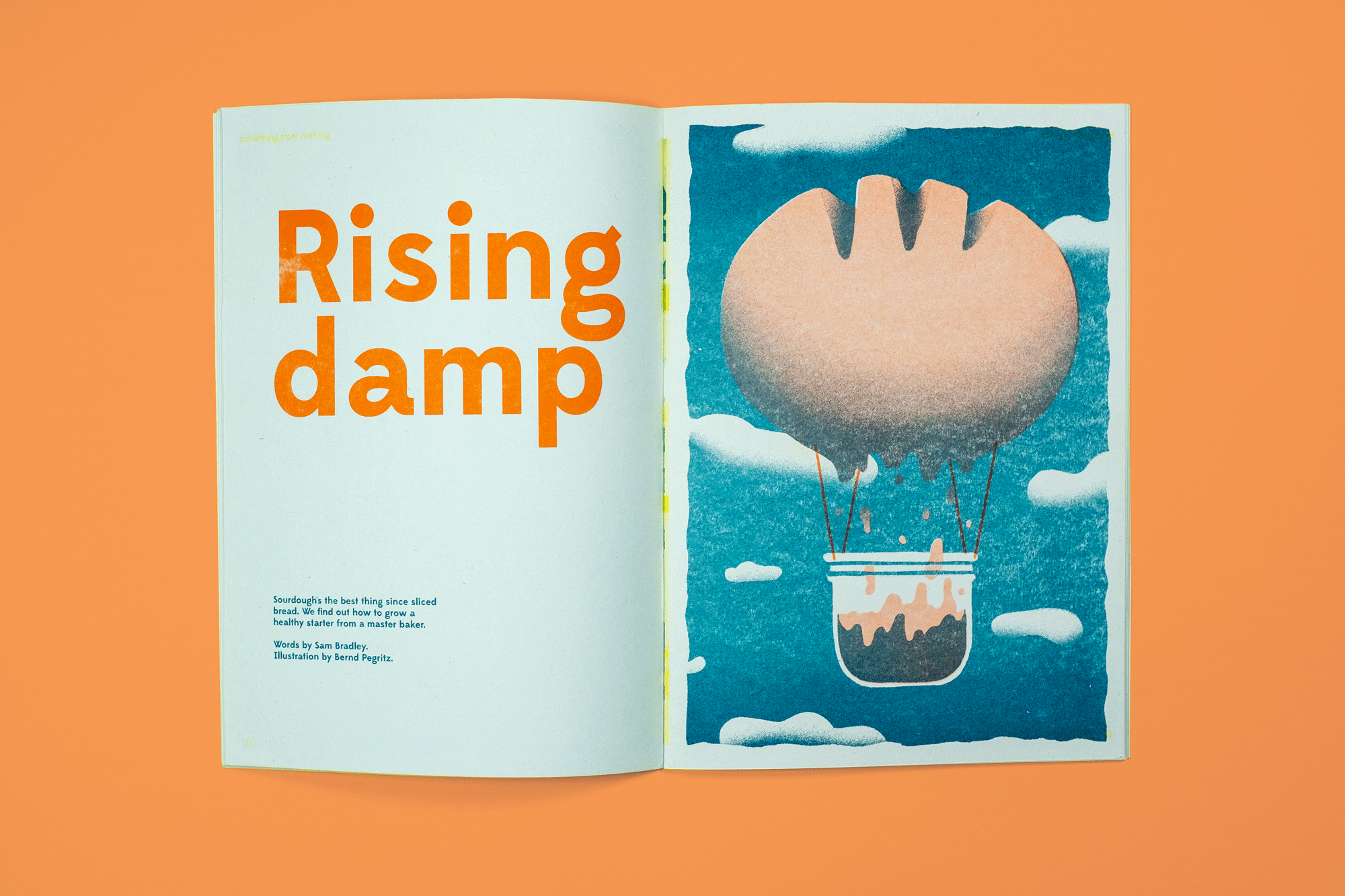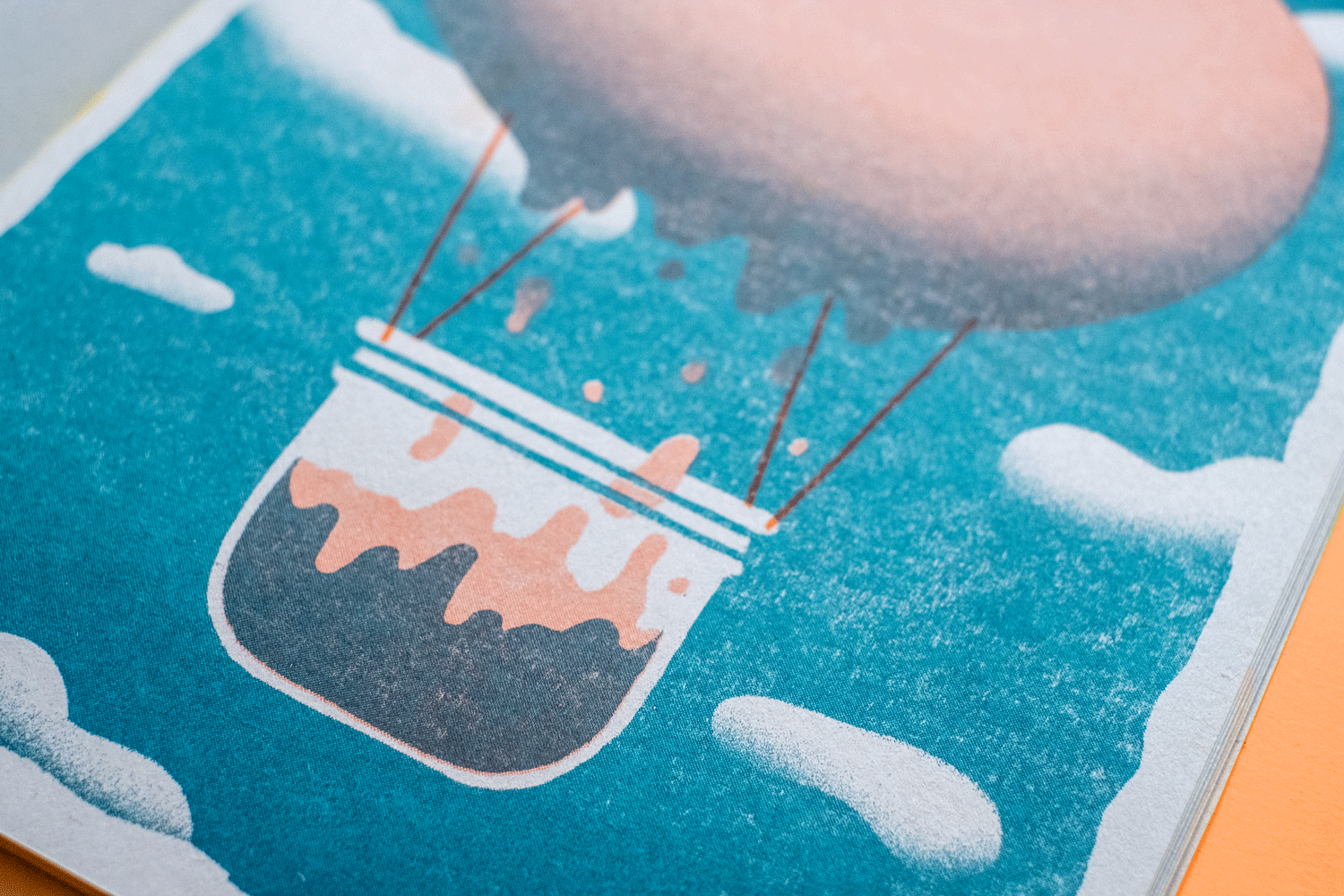 ---
Rising Damp


The living culture of sourdough produces gasses that leaven the bread.
Client: Counterpoint magazine.


I'm not only a
Freelance Illustrator.

I'm also a:

Plant Lover
Isolation Camper
Pinball Restorer
Minimalist
Culinary Enthusiast
Rock Climber
Bushcrafter
B-Movie Explorer
Stone Skipper
Knife Sharpener
Print Maker
Ant Observer
Book Sniffer
List Guy