---
Shemomechama


One word we could use in English is the Georgian "shemomechama",
which has the approximate translation of "Oops! I've accidentally eaten it all"

---
Isolation Camp Nr. 18/19
Every year I back out with my crew to work on free projects in the seclusion of the Austrian Alps.
It's a time of self-discovery, full of experimentation, collaborations, nature and a simple lifestyle.
This is some stuff from Camp Nr. 18 and 19.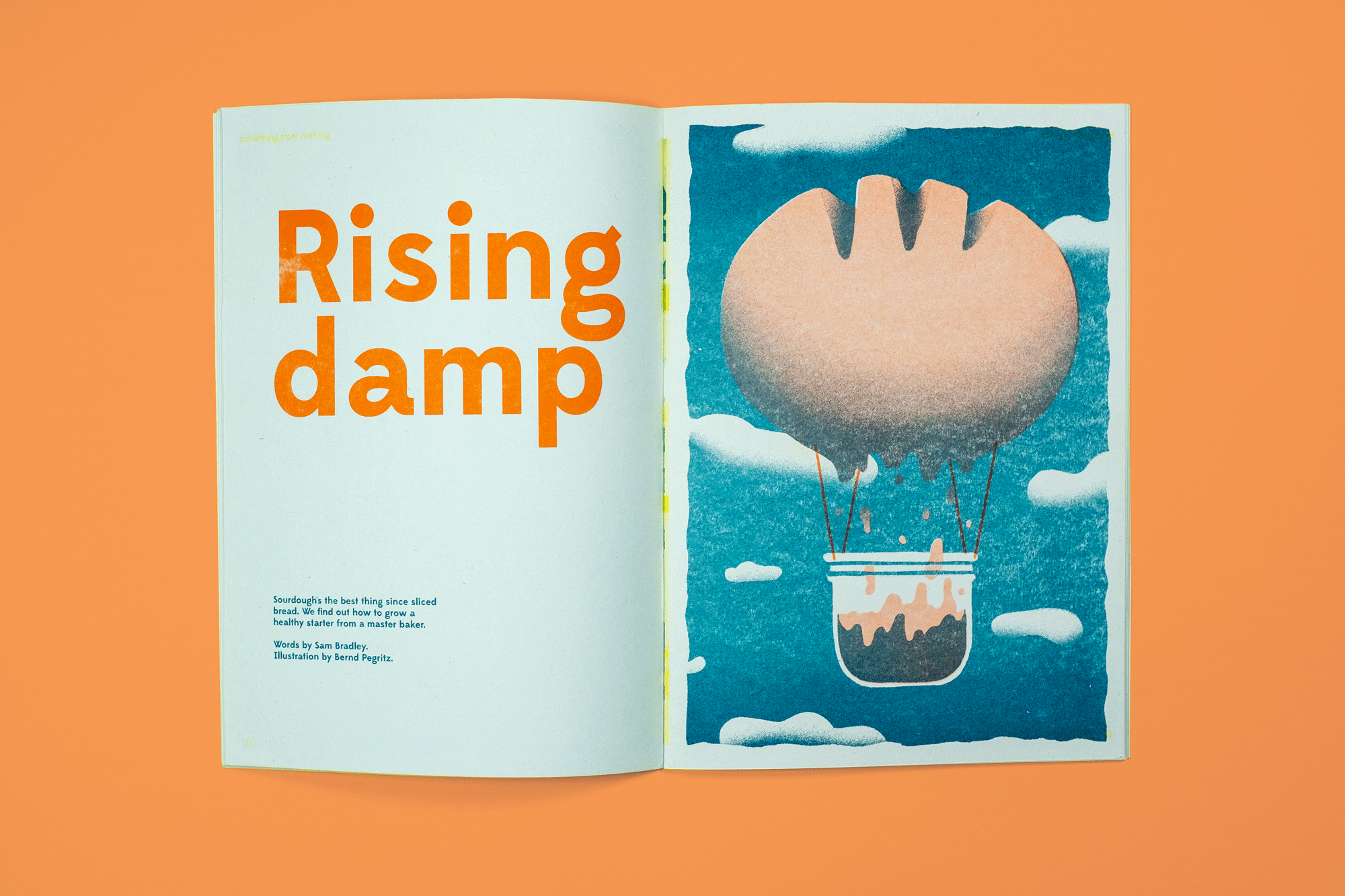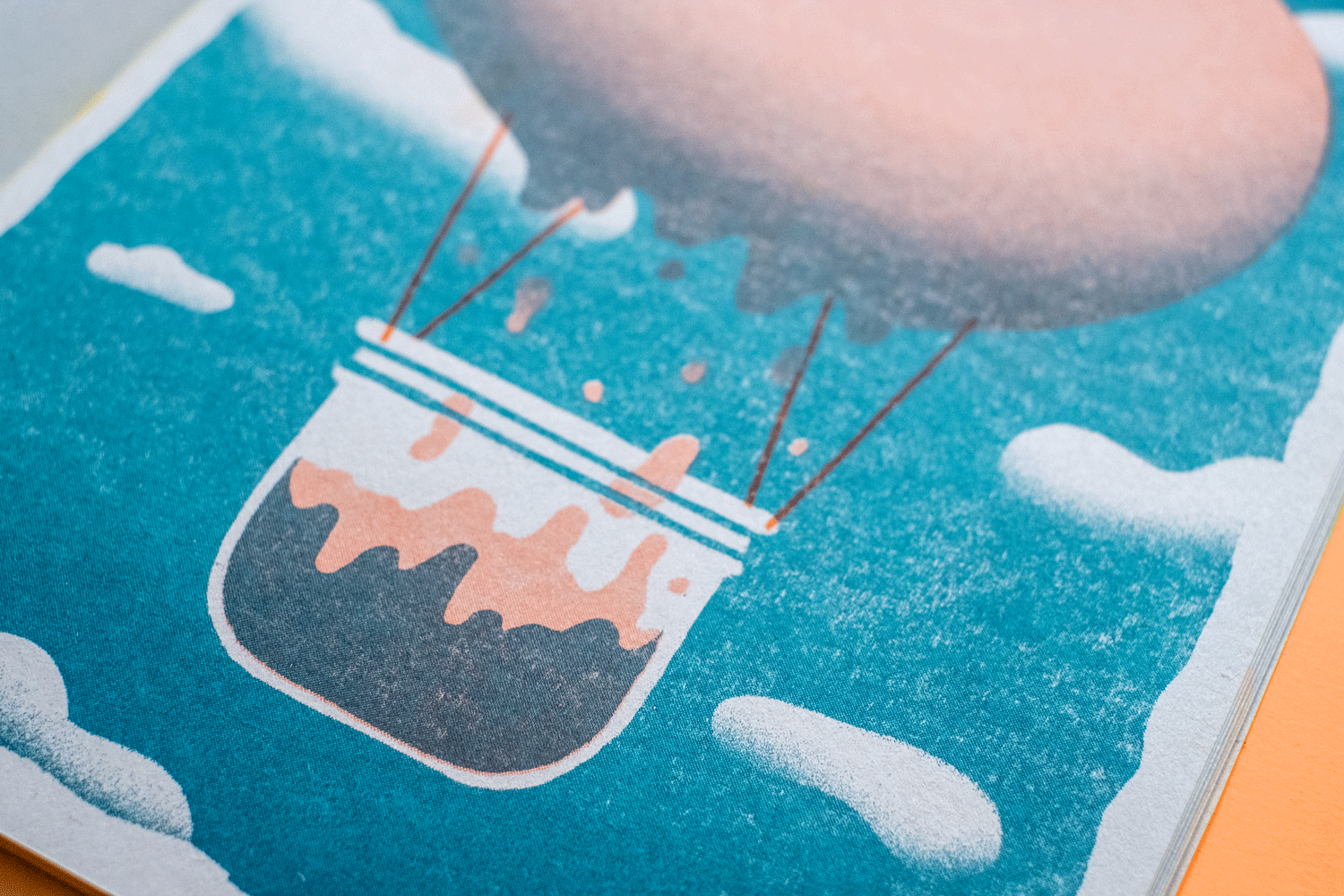 ---
Rising Damp


The living culture of sourdough produces gasses that leaven the bread.
Client: Counterpoint magazine.


---
zeit:raum visuals (second edition)
Once again the VFX-company asked me to create a set of visuals based on their logo.
This time I took inspiration from old 3D camera parts and futuristic roboter elements.
---
On his night walks Chris Yates feels
the presence of nocturnal animals without
actually seeing them most of the time.
"Der Nachtwanderer"
Written by: Chris Yates
Published by: Geo Walden
September 2019
I'm not only a
Freelance Illustrator.

I'm also a:

Plant Lover
Isolation Camper
Pinball Restorer
Minimalist
Culinary Enthusiast
Rock Climber
Music Junkie
B-Movie Explorer
Stone Skipper
Knife Sharpener
Print Maker
Ant Observer
Book Sniffer
List Guy